Benefits
and
Tips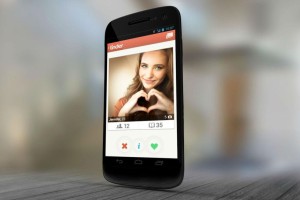 Many people find it difficult to find the right partner.
We live in a time when people have more time to dream about planning their life much more so than in the past, and this is also true when it comes to finding a partner. There are so many people today who have trouble finding the right partner, even though there are plenty of single people. In Denmark, about 1 million people live alone, and in 2004, there were 15,000 divorces, so there should be plenty of potential partners to choose from when you start your return to the single market after a divorce or breakup.
There can be many reasons why you have not met the right partner, and one reason is probably that you have very high ideals, and requirements for the perfect partner.
Now that your time and everyday life has become busier than ever before, it can be very difficult to bump into any new partners.  The old ways of meeting people that worked before, such as when studying, through your circle of friends, or doing an apprenticeship are more challenging because many people's first  marriages are over, and you have met all the potential partners possible through your friends.  Often it may also be very inappropriate to get together with a colleague at work. The good news is that you can go online on the Tinder app to find a partner the modern way.
Prejudices about dating on a phone app.
Some people still think it's cold and cynical to meet people using your smartphone, but in reality, Tinder is just technology that facilitates interaction and communication between people. Most users of online data sites are really very talkative and sociable people who will use Tinder as an alternative option.
Some people may still be uncomfortable with online dating, but chances are they would not have been comfortable making use of traditional personal ads in newspapers. Prejudice exists that online dating is for people who are boring and ugly, and those who cannot meet someone in real life, which is absolutely not the case. Why not take advantage of the new technology to have more opportunities, instead of waiting for a chance that may never come. One can often wait a long time if you want to meet someone by chance,  in real life situations.
Why Did Dating on Tinder Become so Popular
When dating on the  app has become so popular, it is because it is a great alternative to the traditional ways to meet at. Here it would first encounter with love, often take place in a dark and smoke-filled room, under the influence of various substances, and with a noise that would destroy any conversation.
For example, when met at a bar, the appearance will be crucial in the first place, and you may not get to discover the exciting person hiding behind a perhaps less attractive from the outside.
The danger of meeting a partner in "real life" is that you can easily be fascinated, fascinated and in love with a person that you basically do not fit together with and can not live with.
This is easier to avoid if you meet someone through Tinder. Here you can namely create a "rough sorting" and choose the people from that do not meet your essential requirements.
Examples of requirements for the partner may be that he / she must stay within a reasonable distance to yourself, must be non smoker, must have a certain educational level, must not have children living at home and so on. There are plenty to choose from when you are dating on the internet so there is no need to compromise on some properties or values, you will never be able to live with in a person. This way you can ensure that you are not liable to fall in love with someone that you know you will never be able to live with in the long term.
Just as in real life are many fæhoveder you will also find them on the online, so it is important that you get ranked the worst off, and then you just see that those you meet, will generally be much more sensible to talk to than those you meet in a bar at. 2 am after influence of various substances. People who use the dating on tinder are often those who are tired of the nightlife and meat market.

Good Advice before You Meet with Your Date the First Time
It is a good idea to talk on the phone before you meet for a possible date, in order to avoid the big surprises when you meet.
If you wish to remain anonymous after having talked on the phone, you can buy a mobile phone with prepaid minutes, which are not registered in any directories. When you meet for a date, it must, of course take place in a neutral public place for safety reasons. It would be too risky to invite a date to your home for the first meeting, though most people are decent and real.
Do Not Wait Too Long to Arrange a Date
If you begin corresponding with someone you find interesting, it is advisable to arrange a date within a relatively short time.
There is no escaping that chemistry and physical attraction has great importance if one is to initiate a relationship. If the spark is not present during the first meeting, it almost does not matter how sweet the person is.
However, one must keep in mind that a friendship can easily develop into love, so you do not necessarily need to wait for love at first sight. The problem is when you both have invested time getting to know each other on the phone and through emails, because if the person turns out not to be your type at all, and the spark is not present when you finally meet, it may cause hurt feelings for one of both of you.
Have Patience and Be Proactive
Finally, it is important to be prepared for a little patience when you start dating on the smartphone application. There is no guarantee that the perfect partner will show up right away. You may be lucky to meet the right partner within a few weeks, but there are also times that it can take longer.
It is very important that you do not give up you don't find immediately, and the more active and determined you are in your search, the greater the likelihood that you meet the right person very quickly.
Therefore, you must be proactive on the web and cannot wait to respond to the profiles that happen to have contacted you. Contact them first if you find them interesting, be patient and be positive, and it will work for you sooner or later.
Good Luck on Using the Tinder Application for Dating!